Many industries use themes or mood boards to create a visual idea of how they'd like to make their home, wedding or office look. All Christmas themes will help you to determine which colours to go for, which Christmas décor to choose, which style and how to place decor.
We've created Alistair's Exclusive Christmas Themes according to feedback from our clients, suppliers, as well as trends, we're sure that you'll love using these themes for your home décor.
If you've already followed our Christmas themes last year and decorated accordingly, we suggest sharing this blog post with your friends so they too can have a beautiful Christmas wonderland just like yours!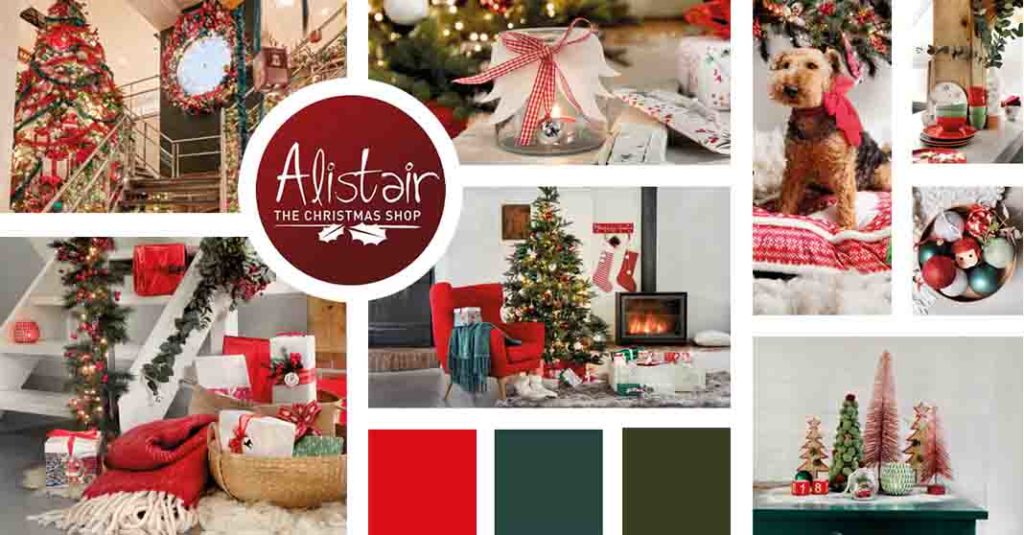 Santa all Around the World
Santa all Around the World is mainly based off a modern approach to the classic Christmas colours. The colour pallet consists mostly of bright red, and dark green and a very soft touch of dark blue, all these colours easily create a modern feel without losing too much of the classic Christmas feel.
Selecting the right hues and décor is not hard at all, as you can quickly identify the bright red shade and dark blue, in regards to the dark green this can easily be showcased with a natural green Christmas tree or Garland.
We suggest using such Christmas theme with interior design which is based on white or grey, but other colours can still enrich the entire look.
Embrace Nature
For the past few years, we've been creating at least one theme which is more focused on the timeless classical Christmas. This time around we've decided to implement a long-time favourite material which connects timeless Christmas décor with a retro – boho style.
Boho and retro styles have been incorporated with many industries, and we've seen an increase not only for Christmas but also wedding flowers and decor. If you haven't guessed it yet the long-time favourite material is wood – specifically in dark brown colour. Just like previous years, we've focused on sourcing according to our exclusive Christmas themes, and this theme was amusing and easy to work with.
It fits perfectly with an old house of Character looking to implement a lovely soft colour and giving the environment that cosy Christmas feel. You can still use it with modern interiors, but you might need to change the colour of the wood from dark brown to something a bit lighter, if you visit our Christmas shop we'll be able to assist you further.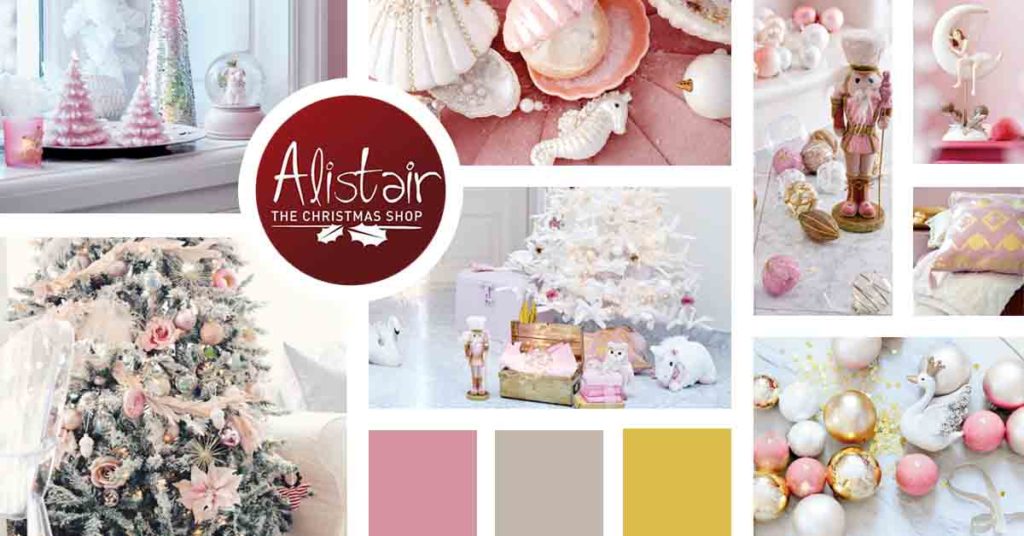 Pink December
For many years the traditional colours for Christmas have always been red, green and a touch of gold but with today's modern colour approach, we've seen countless of different coloured Christmas décor which does not necessarily contradict the Christmas norm.
The Pink December Christmas theme may be more enticing to a young girl other than adults but don't be fooled with the blush pink colours. It's the perfect colour if you're looking to create a tranquil and relaxing environment, and don't worry if you think it feels too girly you can easily balance the amount of pinks with white, gold or silver. Just because it's named Pink December doesn't mean you have to buy everything in pink.
Ice adventure
Many people in Malta and all around the world, the first thought that comes to mind when they hear Christmas is snow and cold weather. Many love to try and mimic these conditions with their Christmas décor which is why we've created the Ice Adventure. The blue frost consists of a wide range of different blues; practically if it's blue or has white frost it's perfect for this Christmas theme, you can also use a variety of different finishes of silver.
This specific Christmas theme can be used with both modern and retro environments; it all depends on the secondary colour you're looking to add. If you'll be adding a lot of light grey and whites, it's more of a modern approach, but if you're going to add a touch of dark green and brown it's more of retro approach.
Regardless of what you choose, it's best to consult with our specialised team of retail assistants, where they'll be able to assist you with whatever you're looking for. Just don't forget to take photos of your home and visit our Christmas shop.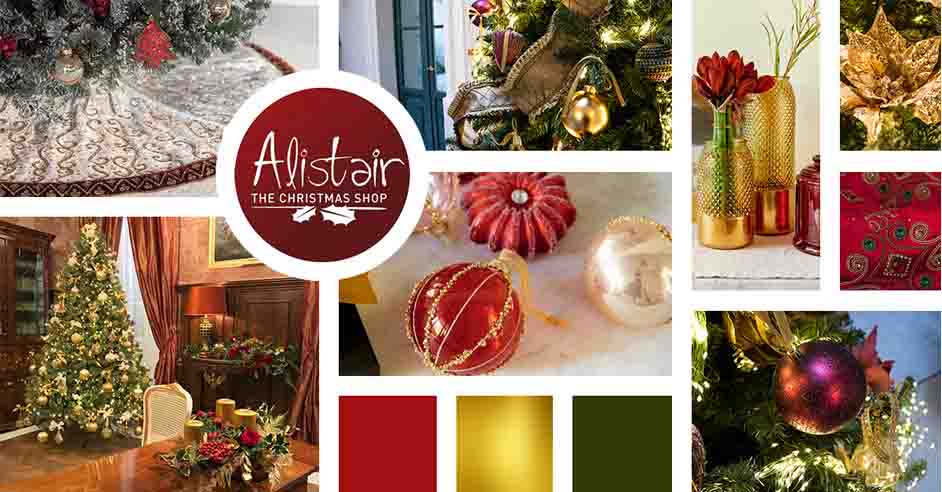 Christmas Rituals
In the past few years we've always created four Alistair's Exclusive Christmas Themes, but this year we wanted to add a theme which is not only very popular in Malta and all around the world but also one of my favourites. As you might have already noticed Christmas Rituals is based on the classical Christmas Décor of Red, Gold and Green.
The Christmas Rituals theme is simply timeless, and you can easily apply to any environment, but the look will always be different, and according to the environment set it. You still have to be very cautious in regards to which type of Christmas décor to choose as certain décor might have the perfect colour but may not always ideal for the theme or environment.
Still unsure whether to use a Christmas theme?
Whether you're thinking of buying everything new or updating/adding to your Christmas décor collection, it's important to have a specific vision in mind, one of Alistair's Exclusive Christmas themes will help you achieve such vision for sure!
If you're still unsure as to why you should use a Christmas theme or which products are ideal for the type of Christmas décor you have, we encourage you to visit our Christmas shop at Birkirkara Bypass (get directions) or you can subscribe to our newsletter for updates on our upcoming dedicated blog post!