We all know that during this time of the year we're in search for the perfect Christmas gifts either for your friends or that exciting secret Santa gift. We know the struggle of finding the perfect Christmas gifts that meet your budget, expectations and the receiver's likings. With our new Christmas gifts guide, you'll be a step closer to finish your shopping list once and forever.

Personalised Christmas Bauble
At the beginning of the festive season, we've launched a new service of exclusive personalised Christmas baubles. Since the launch, the personalised baubles have been in high demand, and we've sold countless of personalised baubles for various reasons, some to commemorate a memory and others to give as Christmas gifts.
The beauty about the personalised Christmas bauble is that the price can be adjusted according to your budget, starting from only €4.50. You can also opt to add a gift box making a personalised Christmas bauble that much perfect as your Christmas gift.
A floral gift from the Nordic Bloom Collection
We take pride in our floral designs, and we wanted to showcase a range of new Christmas floral designs which are just perfect as a Christmas gift. We know that a floral bouquet or arrangement from our Nordic Bloom Collection might not be ideal for all Christmas gifts situations, but if you're invited to dinner or lunch, it's a nice gesture to show your appreciation and gratitude.
Have you been invited to lunch or dinner? Order your Nordic Bloom bouquet and have it delivered to their home or work address for a beautiful Christmas surprise.
A blooming Poinsettia
Many classify the poinsettia plant as a Christmas plant due to its colour and blooming period. You can find a wide range of different poinsettia plants at our Christmas shop (Get Directions) and online making this gift easily accessible and perfect if you want to surprise someone with a decorative Christmas gift. This year we have two types of poinsettia, the wrapped poinsettia and the potted poinsettia.
Did you know that a poinsettia plant can live throughout the entire year? Read more about how you can take care of your poinsettia.
Mini Christmas Tree
Many don't perceive a mini Christmas tree as the ideal gift due to its cost. With this said it's a great addition to any gift you're giving especially if you want to add value to your gift. If you know someone that loves plants or Christmas especially an office colleague, a mini Christmas tree is just a perfect gift secret santa or gesture.
Gift Voucher
Gift vouchers are always great Christmas gifs as it gives your receiver the ability to buy anything they deem appropriate. At Alistair Floral Design we offer gift vouchers for any value. So this year make sure to order your Alistair vouchers either online or by visiting our Christmas shop for a truly blooming Christmas gift!
Yankee Candles
Let's face it; everyone loves scented anything! We have a wide range of different Yankee Candles, so if you know someone that loves candles and scents, a big Yankee Candle might be just what you've been looking for. If you still have all your Christmas gifts ready, but you know someone that will surely love a scented candle, we also have different sizes with an endless variety of scents. Just make sure to visit our Christmas shop. You can also add Yankee candles to any floral order from our scented candle section.
Other additional gifts
We know that the list above isn't ideal for every type of person or gifting situation, but with our range of different Christmas gifts and an endless variety of florals including Christmas ones, our website has the perfect combination especially with our addons section! Our addons section is a vital part of our e-commerce website where you can add a range of different gifts, including wines, bath bombs, whiskies, crafts beer, fragrances and much more.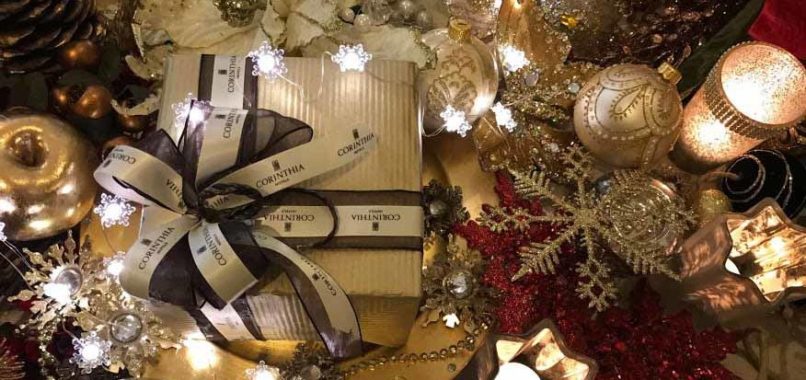 Don't like gift wrapping?
Many seem to really dislike wrapping gifts, especially during the Christmas season when the pile of Christmas gifts is never-ending, from small boxes of jewellery to big toys for the children. Amongst our other exclusive Christmas services, we offer a gift wrapping service for any gifts even ones which haven't been purchased from our shop. Make sure you get the pile of Christmas gift to our Christmas shop and let us do the gift wrapping magic.