The Christmas season is one of the most anticipated holiday in Malta and all around the world. Throughout the entire year, we're always thinking and preparing for the Christmas season as we know we're a staple to many when it comes to unique Christmas décor.
Get to know more about our exclusive Christmas services and how they can help you with your Christmas decoration, gifting and more.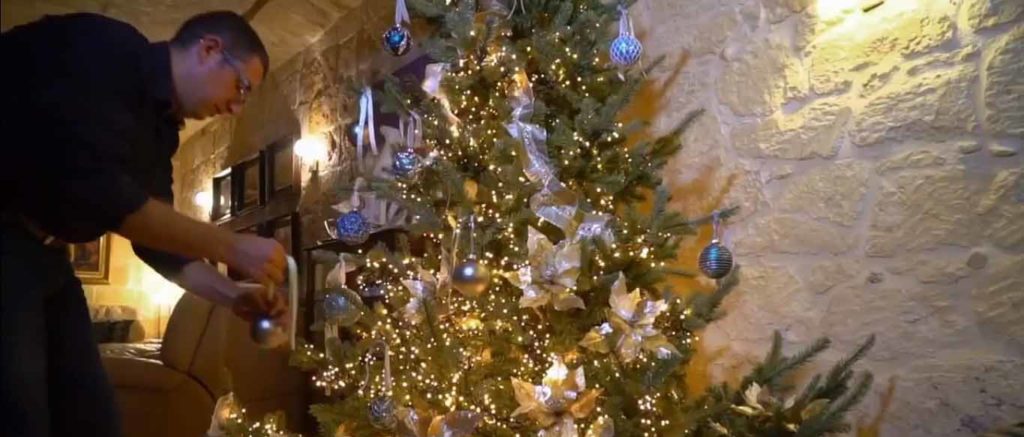 Christmas Tree Set-up & Dismantling Services
A Christmas tree is the main décor element, and the rest of the Christmas décor and colours evolves around it. Considering that the Christmas tree has such an essential role during the Christmas season many opt to use our set-up and dismantling services.
During the set-up, Alistair and his team will decorate your Christmas tree including the lights, décor and anything else which will make the Christmas tree stand out.

NEW – Exclusive Personalised Christmas Baubles
Personalised baubles have been one of our best selling items and services for a very long time. Which is why this year we've decided to create an exclusive personalised bauble different from the rest.
A personalised bauble can be used for endless of reasons such as teacher present, secret Santa, Christmas traditions and anything else you might think their fit for.
If you're looking to get more insight info about our new exclusive bauble and the unique gift box click here.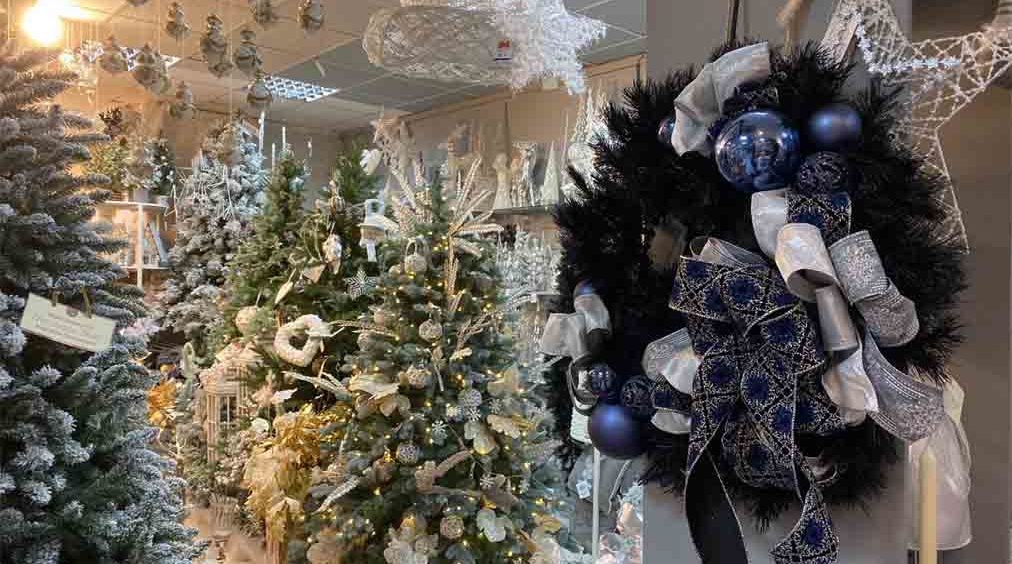 Customised Wreaths
A wreath is a classical Christmas décor which is in constant demand during the Christmas season. We don't stock a lot of pre-decorated Christmas wreaths because we feel that a wreath should be unique just like any other Christmas decor.
If you're looking for a unique and beautiful personalised Christmas wreath our talented team will be able to create one according to your Christmas theme and most importantly budget.
So if you'd like a Christmas wreath with fairy lights, snow, the name of your house, a customised bow and anything else you might think of visit our Christmas shop (Get Directions) for endless styling options.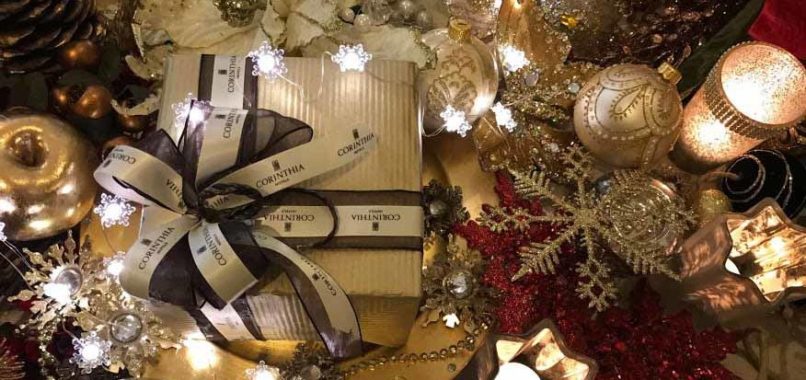 Gift Wrapping
What's Christmas without receiving or giving presents? Well, for many there's no such thing because regardless of what you do you can't escape the craze of giving and receiving gifts.
We know how boring it might be having to wrap many different presents, at Alistair Christmas Shop we can do that for you in a more stylish and convenient way.
When we wrap a gift, we don't only utilise the best techniques to do so but also use a combination of high-quality gift wrapping papers and ribbons.
If you're planning to purchase a whole lot of gifts, skip the tedious Christmas present wrapping and visit our shop for a more unique and high-end Christmas gift wrapping designs.

NEW – Complimentary Christmas Decor Advice
We have been offering professional Christmas décor advice for more than ten years as our retail assistants have been trained and educated to do so.
Apart from visiting our shop which is open all week from 9:00 till 7:00, we have also allocated specific time schedules were you'll be able to make an appointment with one of our retail assistants beforehand and get a more one-to-one personalised experience. If you don't feel like the one-to-one experience, don't worry we have other retail assistants which are always there to assist you with any Christmas décor advice you might need during our regular opening hours (All week from 9:00 till 19:00, including Sundays and Public Holidays).
If you'd like to schedule a complimentary Christmas décor advice with our retail assistants make sure to contact us.
Love Our Exclusive Services?
If you love our exclusive services, you're going to fall in love with our Christmas shop or as we like to call it our Christmas Wonderland. Don't forget to visit our Christmas shop where you'll find an endless amount of unique and high-end Christmas décor, lighting, Christmas trees and anything else in between. If you'd like to get updates when we post Christmas blogs we suggest following us on our Facebook page and subscribe to our newsletter.