Flowers are known to be nature's perfume. With an array of different fragranced flowers, we picked some of our favourite fragrant cut flowers that you've enjoyed through our stunning floral designs.
Peonies
Apart from their lavishing smell ranging from sweet to spicy, peonies make an excellent flower for any floral design. The peony's beauty throughout their entire life cycle of the flower makes the peony loved by many.
The most aromatic and beautiful scent of peonies are white – frequently used for wedding design and bridal bouquets. Pink peonies – featured in a variety of our online flower bouquet and arrangements.
Lilies
Lilies are amongst the most popular flowers with an intoxicating scent, making any living space a delight. Apart from the beautiful scent, lilies come in various colours, styles and smells, making it a staple for many that are looking to enrich their living space, with fresh flowers.
Due to their versatile style, colours and variations, lilies can be used for most occasions, including Birthdays, get well soon, anniversary, Christmas, funeral, Mother's day and many more.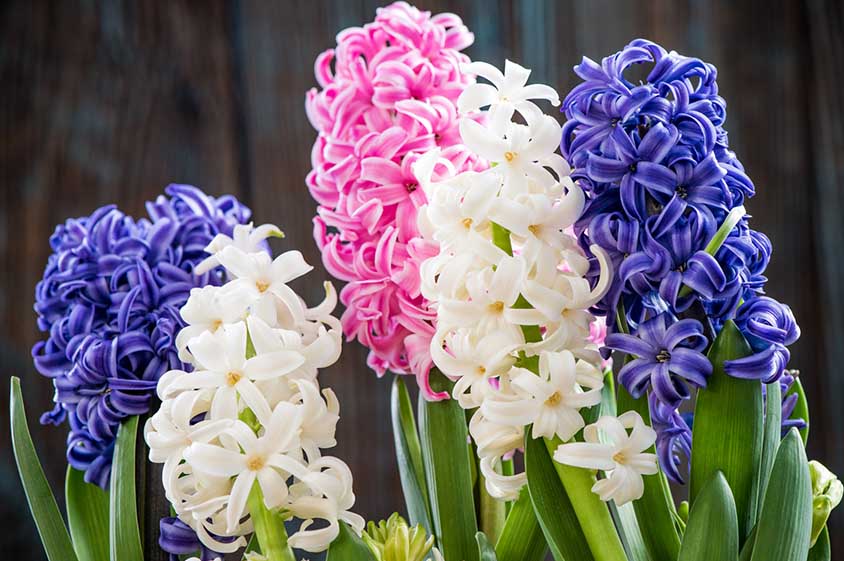 Hyacinths
Hyacinths are amongst my favourite flower due to the distinct smell. The smell of hyacinth isn't the typical herbal scent of many flowers, but more of an actual flower smell. Like other flowers, there are many different types and colours, but the smell keeps its constant aroma throughout.
If you're looking for a sweeter, stronger and a frequently available throughout the spring season, the hyacinth cut flower is your perfect aromatic companion for your home or office.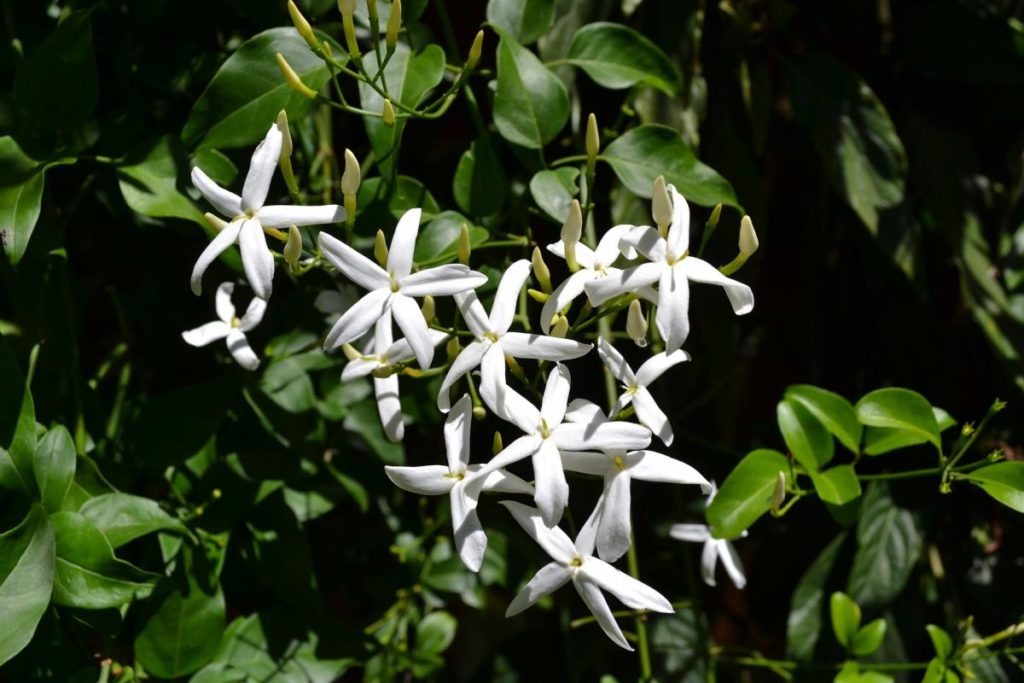 Jasmine
Jasmine isn't your typical cut flower as it grows on long trailing bracts, making the Jasmine flower the perfect partner for any BOHO or country-styled bouquet or wedding.

The flower itself is a small white-pinkish tube-like flower, but don't let the size fool you. The abundance of the jasmine flowers makes the flower scent strong and can be smelled from a distance. Whether it's featured in a local garden or a bouquet, the jasmine's sweet smell is instantly recognisable.
Freesia
The freesia flower is your typical spring flower, with a stunning variety of colourful blooms that make any floral design a masterpiece, both to look at and its scent. The flower emits a tranquil and light smell of floral, it might not get noticed from a distance, but once you're near a freesia, you'll instantly feel that sense of relaxation.
Due to its unique aromatic features of relaxation, light scent and flower colour, the freesia flower makes the perfect companion for Women's day and Mother's day bouquets.
Roses
For many as soon as you think about flowers, a rose is the first thing that comes to mind. Their unique characteristics and flawless beauty make the rose flower loved by many, but what about the smell?
Not all roses will give out the same scent, and some don't have any smell at all. Unscented roses are great for anyone with allergies looking to add roses in their vase at home or for their special day.
The most scented roses are called garden roses, a personal favourite of mine. The sweet smell of the garden rose isn't the only thing that radiates, the beauty of the flower and its natural yet complex petal-style makes the garden rose a show stopper.
We've got more, don't leave us yet
With thousands of different flower strains, and more being created and discovered every year the list of scented flowers is endless. Subscribe to our newsletter for more information on fresh cut flowers, floral design, plants and most importantly offers you'll love!
CATEGORIES: Fresh Flowers