Now that we're in December and we're soon having guest over the pressure is pilling up and there's no simple way to approach this pressure. We've compiled a Christmas home decor checklist to help you with your home décor and other aspects of Christmas decorations.
Take a look and make sure to share with your family and friends, so everyone is ready for the Christmas celebrations!
Christmas Tree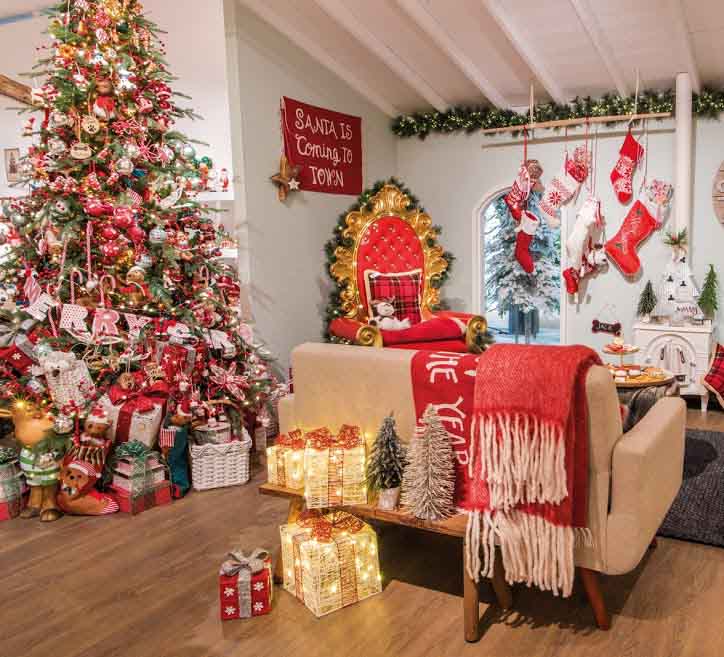 A Christmas tree is an essential element for your Christmas home decor and if you haven't finished your Christmas tree, we highly suggest to start it and finish it. If you're procrastinating because you don't have enough décor, lights or a Christmas tree don't wait too long to visit our Christmas shop as many of our exclusive items are getting sold. Just in case you're still looking for a Christmas tree make sure to check out our exclusive Christmas tree collection.
If you're still unsure of how to decorate your Christmas tree don't hesitate, visit our Christmas shop and ask for assistance.
Tree Skirts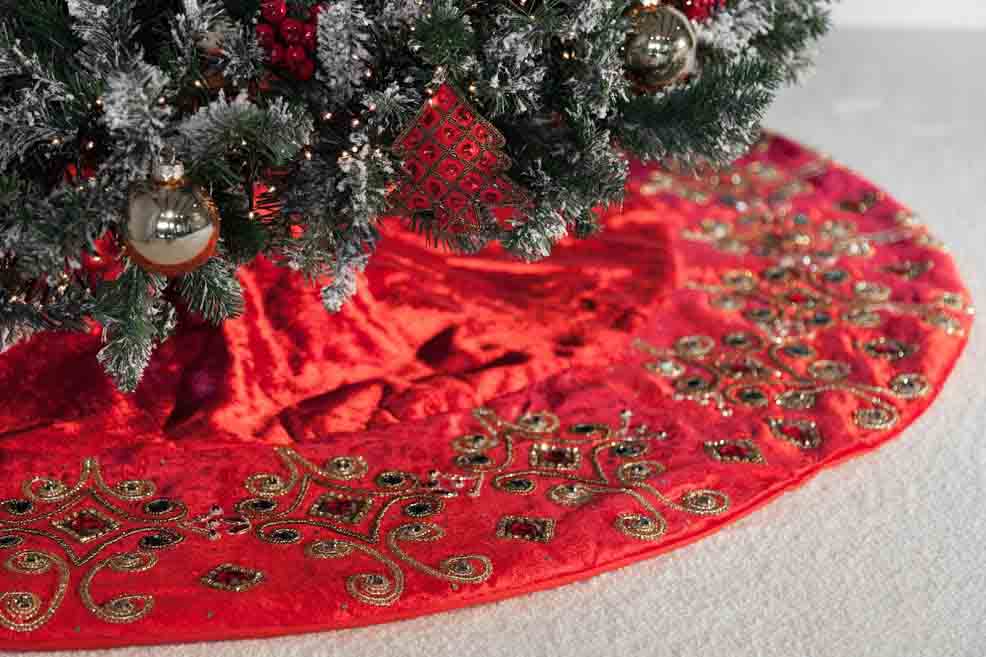 Christmas tree skirts seem to be one of the decorations which many overlook when purchasing a Christmas tree or looking for new Christmas décor. Christmas tree skirts are essential to hide the metal or wooden stand of the Christmas tree. Many perceive the stand to be an eyesore and so do we.
We have many NEW exclusive Christmas tree skirts available at our Christmas shop, so if you're one of those people who overlooked the Christmas tree skirts we suggest taking a visit to our Christmas shop.
Christmas Lights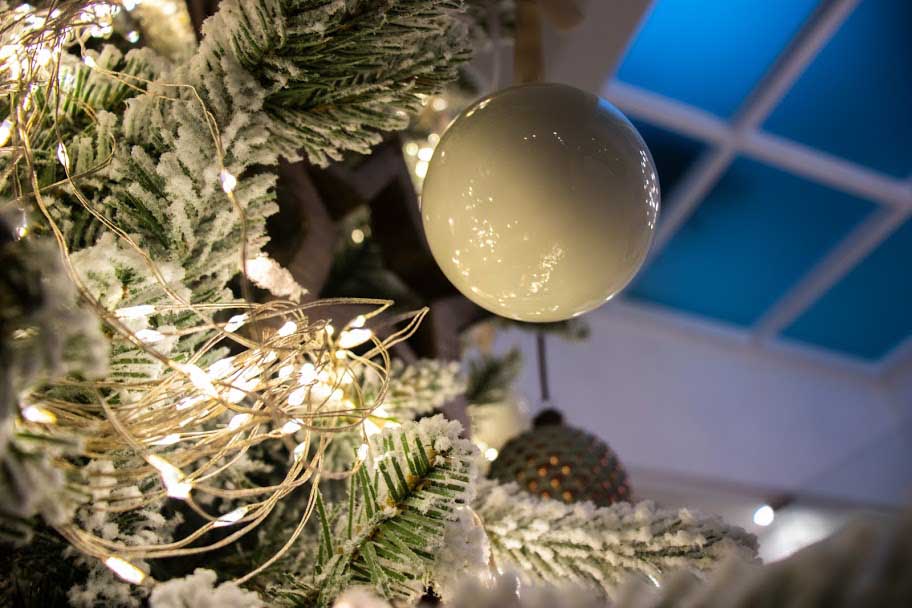 It wouldn't be Christmas without luminous lights creating that beautiful atmosphere to the entire living room. You might have already purchased one of our exclusive Christmas trees, and many of them are pre-lit, but additional lighting makes a whole lot of difference, especially with our uniquely shaped lights.
Want to know more about our different types of Christmas lights? Make sure to subscribe to our newsletter for a dedicated blog post.
Nutcrackers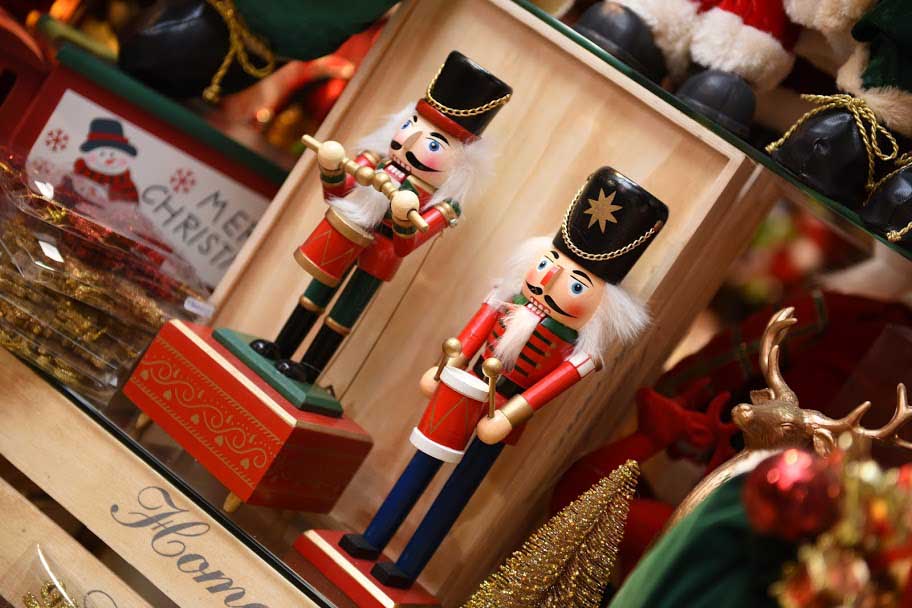 Over the last couple of years, wooden nutcrackers increase in popularity during the Christmas season. Nutcrackers come in various sizes and the perfect companion to decorate just about anywhere you want. Visit our Christmas shop to view our entire range of Christmas nutcrackers, maybe you'll greet your guests with a lifesize nutcracker this year!
Holiday Pillows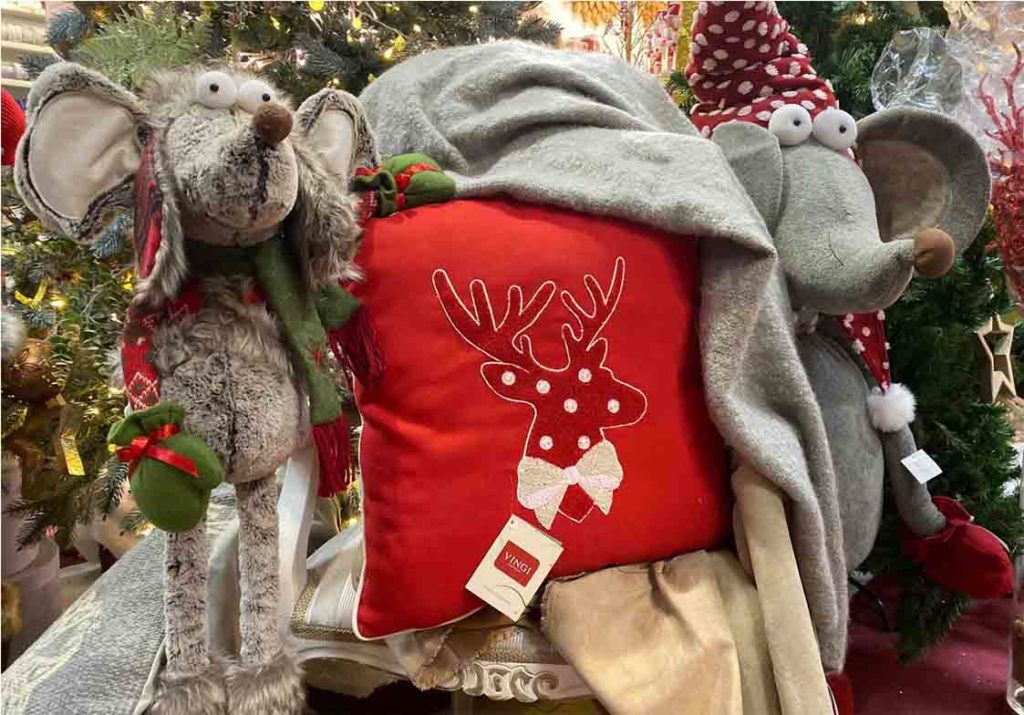 Pillows are the perfect way to set the tone for a happy Christmas while keeping you and your guests warm and cosy. Substitute your ordinary pillows with lively Christmas cheer pillows for a completely new Christmas look.
Door Wreath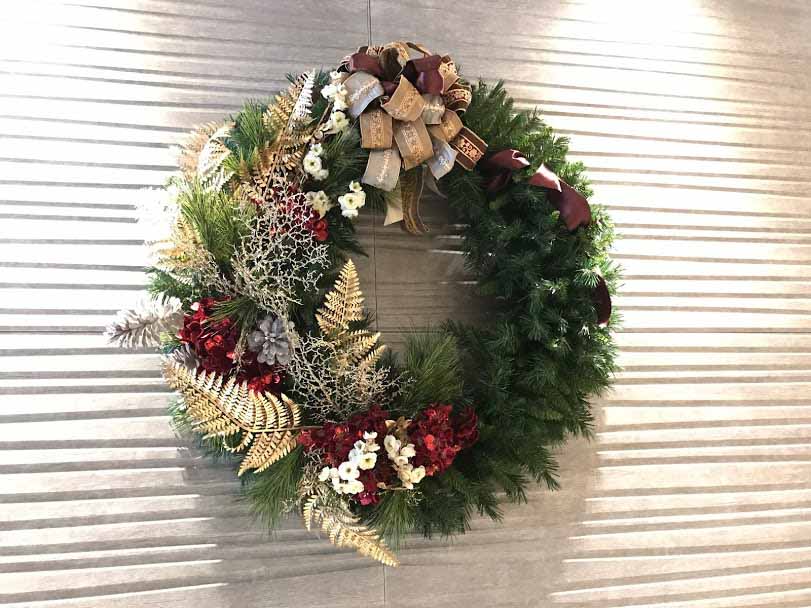 Nothing says I love Christmas other than with a beautiful Christmas wreath, spread the Christmas cheer with everyone, from passers-by to neighbours. If you have a Christmas wreath, don't forget to hang on your door.
Over the year's we have created many customised wreaths not only for your apartment or home door but also for gates, mirrors, fireplace mantel and a dozen more places. So don't limit yourself just to a door wreath. If you haven't found the perfect Christmas wreath yet we suggest taking a look at one of our exclusive Christmas services – spoiler alert; it's customisable wreaths.
Fresh Christmas tree scent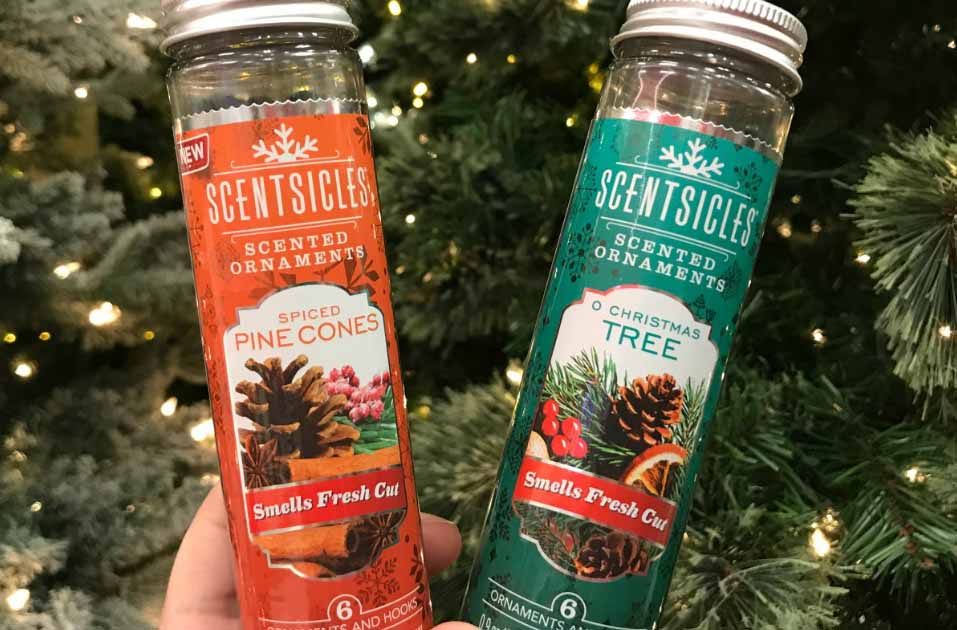 All Christmas trees we source are designed to look like fresh Christmas trees. The only aspect which is different from a fresh Christmas tree has to be the scent.
Make your living space smell beautifully just like a freshly chopped Christmas tree; we have a variety of different brands such as Scentsicles and enviroscent. Visit our Christmas shop and select from an endless array of scents and if you're more into candles, we also have a wide variety of scented Yankee candles.
Nordic Bloom Fresh Arrangement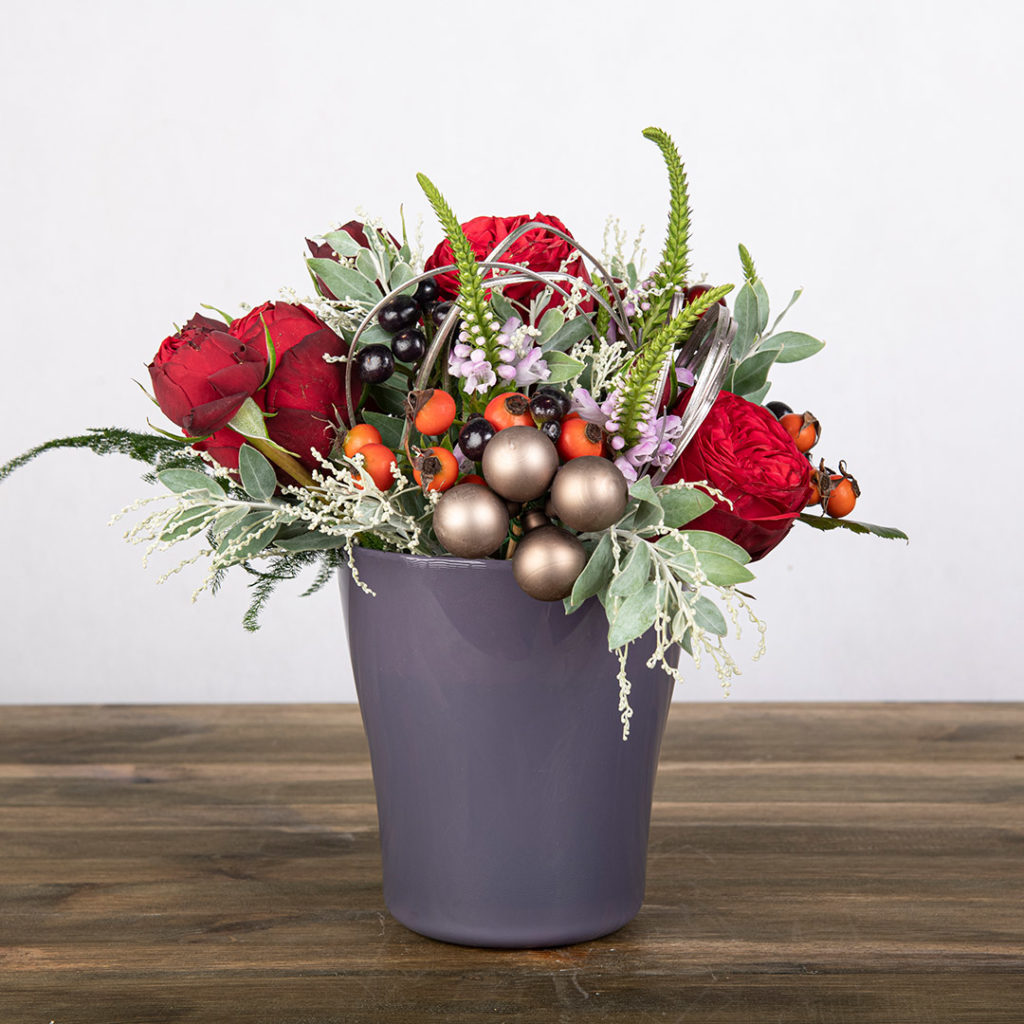 Whilst we're talking about Christmas tree scents, this festive season we've launched our new fresh flowers collection filled with Christmas designs, florals and decor. This year make sure you impress your guests with a beautiful and natural floral arrangement from our Nordic Bloom Collection. If you're not having guests over it isn't nice to go empty-handed, so surprise them with a different and unique gift.
Christmas Village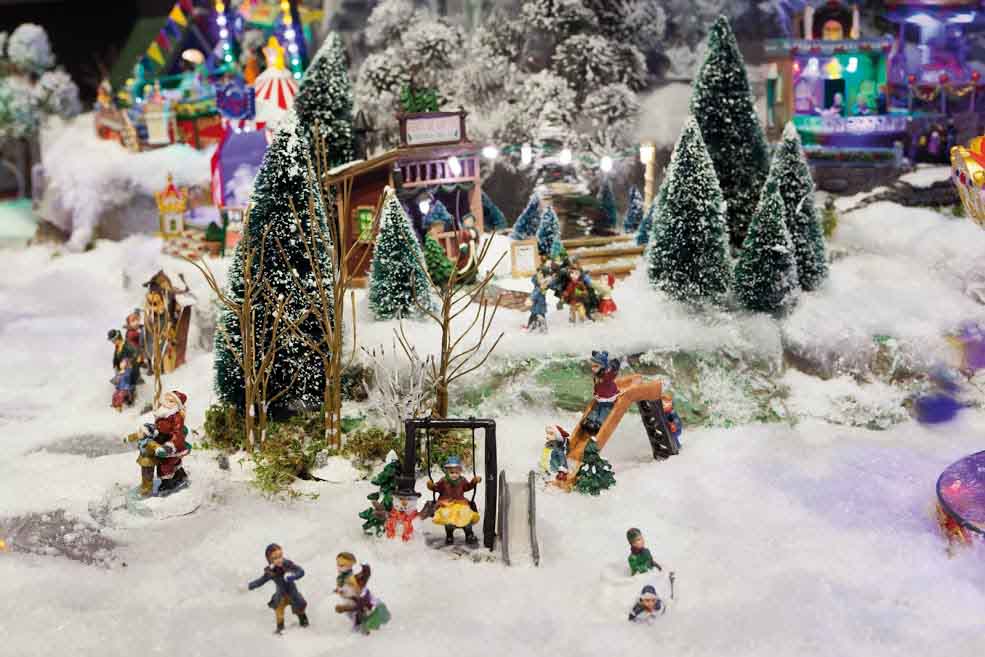 Let's face it everyone loves Christmas villages, and during the festive season, we can't imagine a better place to spend the festive holidays. Getting up in the morning with a cup of hot chocolate, grab your skis and cruise down the ice path for the next festive adventure.
Unfortunately living in a Christmas village isn't always an option, but there's no reason why you shouldn't commemorate such a beautiful thought with a sweet miniature Christmas village.
Poinsettia
Throughout the years the poinsettia plant has been fazed out from many countries but in Malta, this beautiful plant of various colours is still at its fullest bloom during the Christmas season. Make sure that you have at least one poinsettia in your Christmas home decor. Whether you're looking for a jumbo 1.5meter poinsettia or a miniature one visit our Christmas shop or purchase online from our plants section.
Gift Wrapping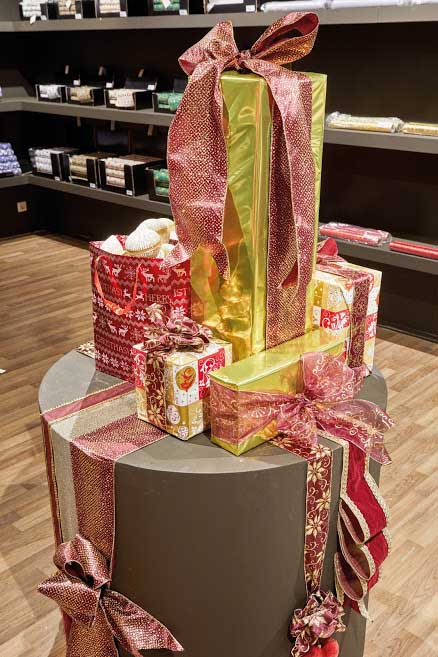 We know that you're not going to forget buying gifts for your family and friends, but what about gift wrapping? At many times this is the last thing we all think about and with a reason! It's very annoying to sit there and wrap an endless pile of Christmas presents, but one way or another it has to be done. If you're still struggling with certain gifts make sure to view our gift guide for Christmas 2019!
A way how to do your Christmas gift wrapping this year; visit our Christmas shop with the entire pile of Christmas presents and let us wrap them professionally and nicely, without lifting a single piece of wrapping paper.
If you're one of the few that love wrapping gifts, like us, we still suggest visiting our Christmas shop to see the wide variety of ribbons and wrapping paper perfect for creativity and inspiration.
Christmas time is very stressful and unless you're very attentive to what you need and have, it's possible that you might forget something. We suggest closing off your Christmas home decor by the 20th December and then just make sure to get your presents for us to gift wrap and finish any loose ends you might have.