The idea of decorating your home or office around a specific Christmas theme has been getting very popular during the Christmas holidays. We've created five new exclusive Christmas themes perfect for any type of home interior!
Our retail assistants have been trained to work on varies different themes and not only our new Alistair's Exclusive Christmas Theme. So if you've been inspired and created your own Christmas theme don't worry, we'll be more than capable to assist you whilst shopping at our Christmas shop!
Why using a Christmas theme necessary?
Unless you have a very clear idea of specific colours and style you like, a Christmas theme is highly essential when purchasing Christmas décor. The Christmas theme will guide you on what to buy and what not to buy, making it easier not only to shop but also to decorate.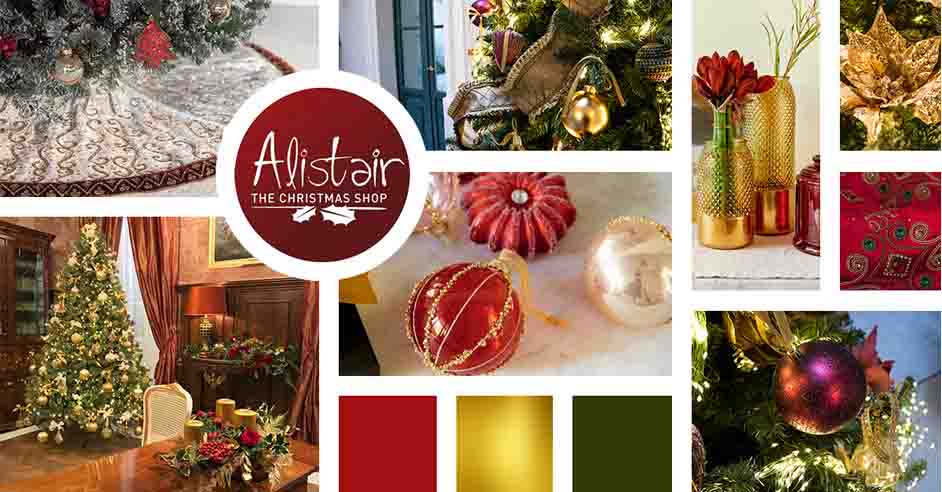 How to use a Christmas theme
Using a Christmas theme is very easy and can be done by young ones as well, making it the perfect family bonding time while shopping for Christmas Décor. All you have to do is answer two fundamental questions;
Do the colours match with the images on the Christmas theme and colour pallet?
Do you imagine the specific Christmas décor in one of the photos on the Christmas theme?
Considering that the answer to both is "yes" and you like the decor you have to put it in the cart, on the other hand, if the answer to both is "no" you have to let it go even if you like it! We know, we know… there's a third option where one is yes and the other is no. In this case, make sure to ask one of our retail assistants for further guidance on what's best.
Will soon be launching a new complimentary service of personalised shopping, so make sure you're subscribed to our newsletter to notify you with more details about it.

How to shop at Alistair Christmas Shop with a specific theme
Christmas themes are very important and we make it easier for you to use a Christmas theme at our Christmas Shop. We've been able to make it easier by dividing our shop into different sections according to colours and themes.
If you're planning to purchase Christmas décor according to specific Christmas theme make sure to visit our shop (Get Directions) for a wide variety of unique Christmas décor. If you haven't found the right Christmas theme for your home we suggest checking out our Pinterest account to create your own!