Trying to come up with unique and different ideas for wedding souvenirs is extremely hard and tiring. It's so difficult as you have to keep up with your imagination and more importantly, your budget. We've dug out the internet and our 1000s of images and weddings to come up with some unique ideas for wedding souvenirs.
We've tried to consider everyone's taste and also budget, so we are very positive you'll find something you love.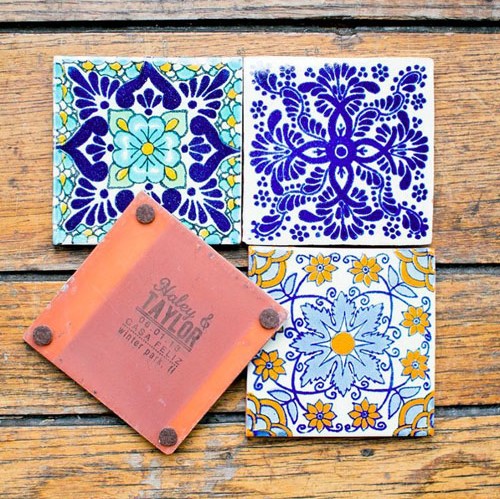 Personalised Tile Coasters
Coasters are amongst the best wedding souvenirs. It makes an excellent souvenir for both male and female while ensuring that they're going to be used by your guests at home or their office.
We've been doing wedding flowers for over 20 years, and since then we've only seen such a wedding souvenir last year during Jessica's & Edward's Wedding. The coasters for their wedding were created by Mediterranean Ceramics, and the design has been customised according to their wedding.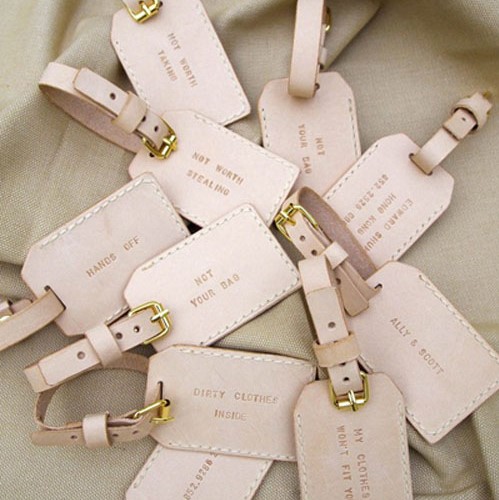 Luggage Tags
We've never actually seen any local weddings using this specific idea for their wedding souvenirs, but it's an amazing idea for destination weddings as it outlines the entire destination wedding theme. Guests will also be able to use it on their flight back.
There are endless ideas of what can be done to personalise the luggage tags. We suggest to either write meaningful travel and wedding quotes or put your names in a nice floral circle and add your wedding date.
Regardless of what you're planning to write on the luggage tag, it's an amazing wedding souvenir that your guests will love and use for sure.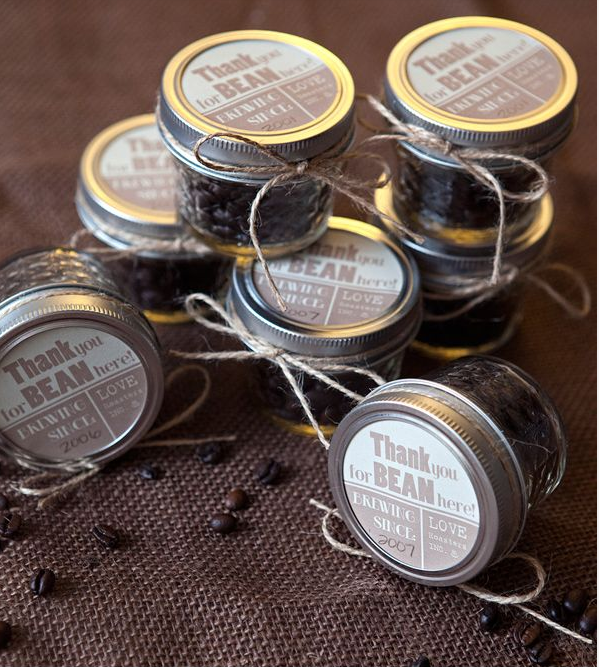 Coffee Beans
If you're looking to give a unique gift, we highly suggest just about anything edible in a jar, as this seems to be an upcoming trend all around the world. Even though the coffee beans will not last very long the jar will be put to good use.

We suggest to personalise the jar by designing a nice waterproof sticker and sticking it to the top, but if you really would like to go the extra mile we also suggest engraving your wedding date on the glass which will last forever.
We are continuously trying to help the environment and making the world a better place; therefore we suggest that you use beans which are trade fair certified.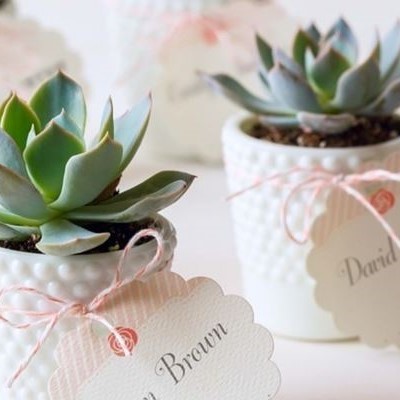 Miniature Succulent in a Pot
Succulents are currently trending not only as a wedding souvenir but also in home décor, floral arrangements, fresh bouquets and other designs. Many opt to go around the theme of succulents for their wedding day and if you're one of these people we highly suggest considering this wedding souvenir.
There are plenty of ways how you can personalise succulents in a pot, all of which depend on your budget. We recommend purchasing personalised pots with your names and date embedded in the pot, but if your budget doesn't cover for such personalisation we suggest something like the image above.
Regardless of which idea you're going to use we can supply with a variety of different succulents making the souvenir table more colourful and beautiful. Make sure to let us know during your free wedding floral consultation or by contacting us.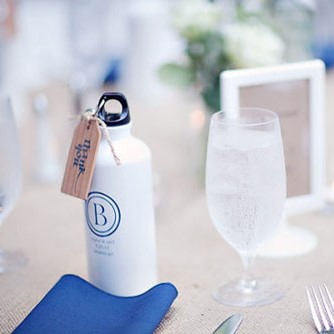 Personalised Drinking Bottle
If you're looking for a truly unique and unforgettable wedding souvenir, a personalised drinking bottle might be just what you've been looking for especially if you're getting married during Malta's wedding season.
We haven't seen many personalised drinking bottles because they tend to get a little bit expensive due to the material and size of the bottle, but if you're going to have a small intimate wedding or a big budget for your wedding souvenirs, it's something which you should consider.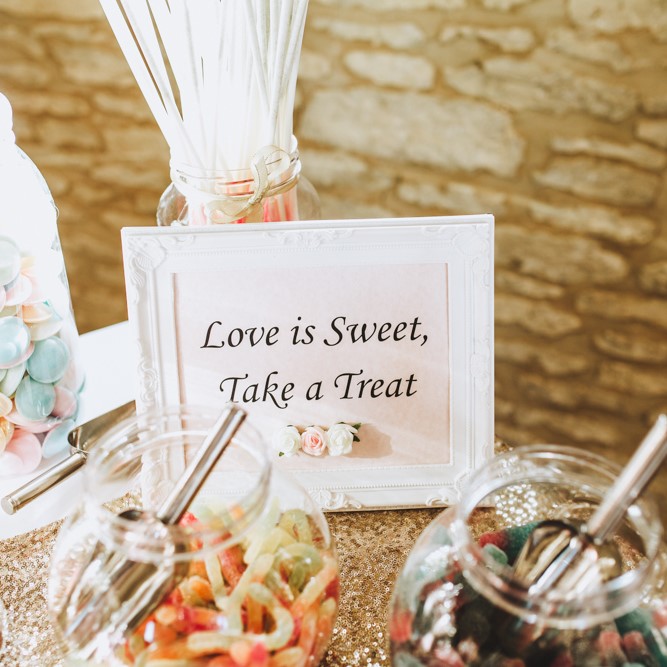 Pick & Mix
If there's something that almost everyone loves, that would be candy. We've evolved the pick and mix idea from a wedding we've recently had. The wedding souvenir was a personalised bag with homemade cookies that have been created by the couple a few days before their wedding.
I know you might ask how is that possible to bake cookies with all the wedding stress? Luckily the couple was assisted by one of our favourite wedding organisers & planners.
The idea of the pick and mix is very simple yet effective, all you need is a Pick & Mix station, rentable from candy shops like Dylan's House of Candy or SOHO Sweet Shop and a cotton bag. A cotton bag is ideal as you can easily personalise and will be reused by your guests once they eat all the candy.
Endless ideas
There are hundreds and thousands of wedding souvenir ideas, and we would love to hear them directly from you! Comment below or contact us with your ideas.
If you're looking for more creative and unique wedding souvenir ideas, inspiration and advice we suggest subscribing to our newsletter.