The IDO issue number 73 focuses on winter weddings with the theme of cool tones to reflect the winter weather. Winter weddings have been drastically increasing over the years, and many who don't seem to want to go with a festive approach can easily create a variety and mix of beautiful mood boards with cool tones just like we did for this photoshoot.
Get to know more about the photoshoot which has been coordinated and featured on IDO Winter 2018.
About the floral designs
For the photoshoot, we've created a bridal bouquet complimenting the model, buttonhole for the groom, two white wooden candlesticks with golden candles with a floral wreath.
We have been able to create this stunning composition with a different range of flower, filler and foliage.

Flowers:
White Avalanche Roses
Lisianthus
Hyacinth

Filler:
Gypsophila (Baby's Breath)

Foliage:
Eucalyptus
All the above flowers and foliage can be found at Types of Wedding Flowers
About the photoshoot mood board
Just like a wedding, the editor created a mood board to set the mood for the photoshoot. You can instantly notice that the mood board is mainly based on golden and natural colours. We've decided to retain a natural but unlike the mood board we've decided to add a touch of blue to create the perfect balance and connection between the bridal bouquet and the groom's suit.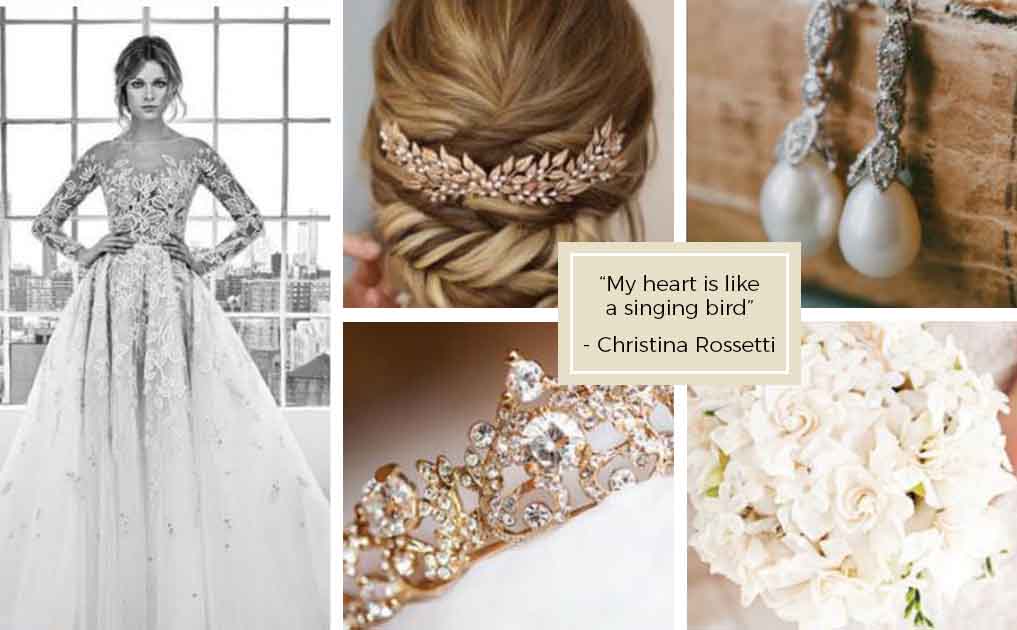 Photos from the wedding magazine feature
Other contributors to the photoshoot
Make-up & Styling: Natasha Polidano
Photographer: Bernard Polidano
Hair: Chris Mifsud By MAF
Dress: Ivory&CO
Models: Dorianne Mamo, Neil Scerri
Venue: Inquisitor's Palace, Heritage Malta – Part of Alistair's Favourite Venues