Every year we cater to many different local and destination weddings with different styles, colours and florals. This year we wanted to share a different variety of bridal bouquets in terms of styles and colours.
If you haven't decided on your ideal bridal bouquet, your worries might be over after you finish reading this blog!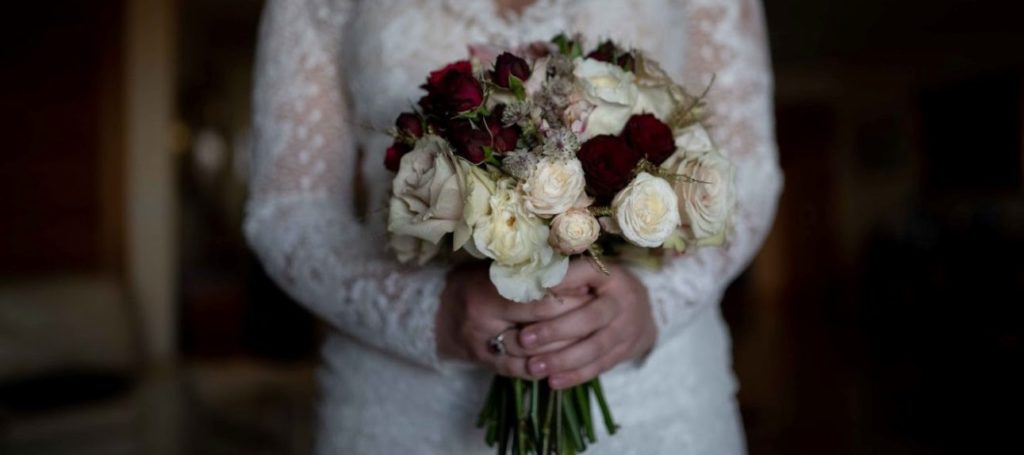 The first bridal bouquet has been created for a winter wedding, the couple wanted a touch of burgundy to her wedding bouquet as the bridesmaids wore a sleek burgundy dress. The images of the bridal team had a nice beautiful flow due to the relation in colour.

Photographed by The Wedding Photographer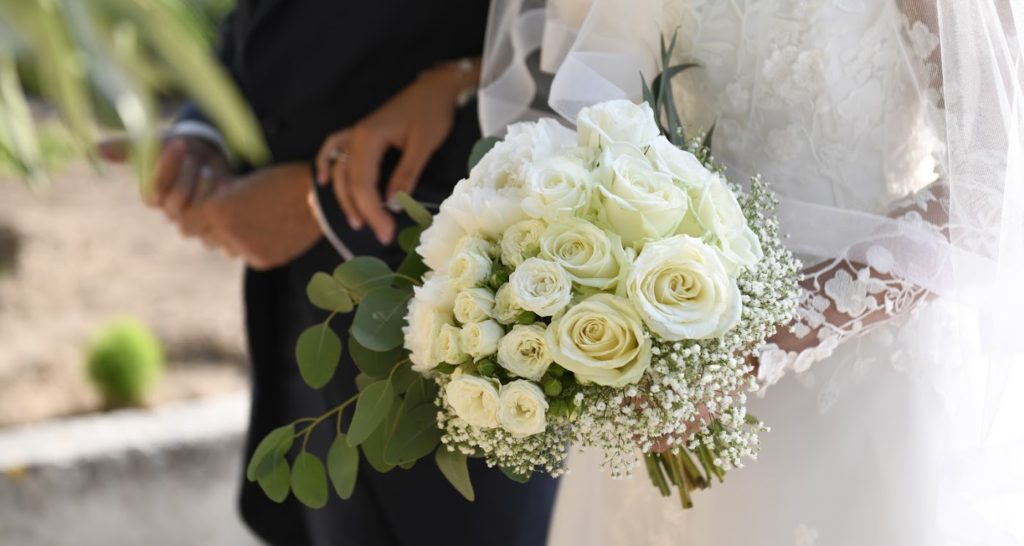 White has always been a timeless colour and regardless of upcoming trends and styles, an all-white wedding will always have a beautiful impact. This specific wedding bouquet has been chosen not only for the fact that it's timeless but also due to the floral design and logic around the bouquet.
As soon as you look at the bouquet you'll instantly notice that it's much different than the usual bridal bouquets. Our talented floral designers have created a bouquet using eucalyptus on one half and gypsophila on the other.
If you've always dreamed of an all-white wedding you should definitely take a look at Lara & William's Wedding.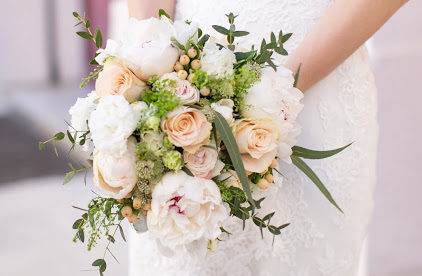 This specific bridal bouquet has been created for a lovely destination wedding from Japan, Shoko & Ryo wedding was truly full of never-ending beauty with a timeless combination of white and cream flowers filled with pure wedding elegance. When walking down the aisle it's important that the bride herself, the wedding dress and bridal bouquet are consistent and nothing overlaps in terms of visibility. This is why Alistair suggests creating a petit bridal bouquet which will complement the slim wedding dress as well as the beauty of the bride.
Photographed by Anneli Marinovich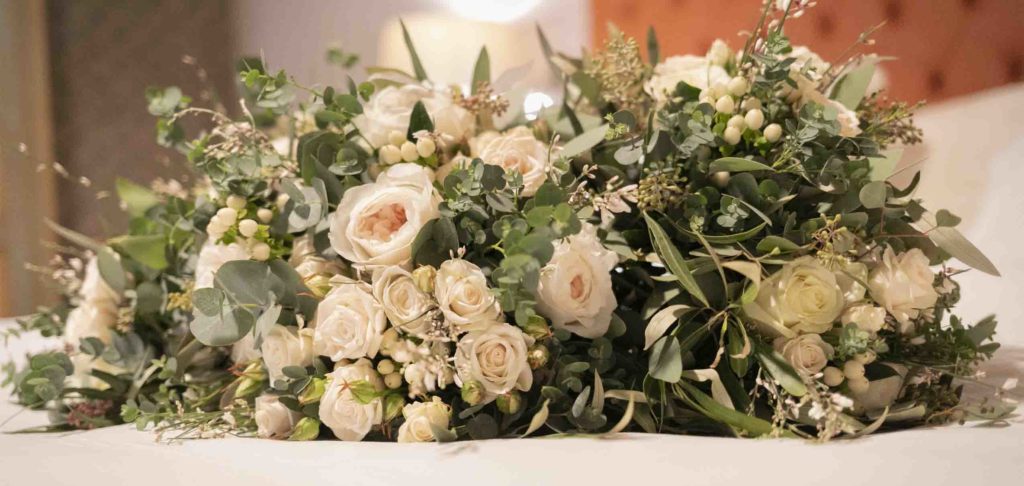 This bouquet has been created for a wedding in January, from the first look you can instantly notice that it's a BOHO styled bridal bouquet using neutral colours for the flowers and green/gray for the foliage. The wedding colours for this wedding were green and gold and these colours really stood out with the neutral colour scheme of the bridal bouquet, floral arrangements and floral cake design.
If you're looking to get inspired by Andrea and Kurt's love story you should really read their wedding story which was featured on BLISS Spring issue or simply take a look at their wedding in more detail.

Photographed by Indigo Taylor
Bonus Bridal Bouquets from 2018
I know that this is supposed to be a list of bridal bouquets for weddings in 2019, but certain bouquets are impossible not to share!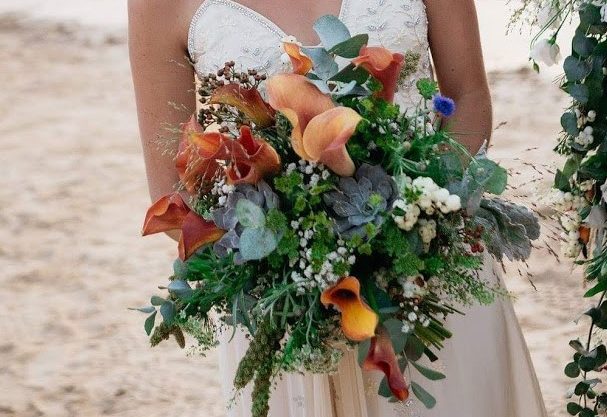 The first bridal bouquet from 2018 was created for a beach wedding at the Mojito Terrace, part of Alistair's Favourite Venues. The couple didn't want to do a traditional wedding and therefore we've opted to go with a Boho styled florals.
The bridal bouquet itself is very complex and takes time to achieve due to the number of different florals. We've managed to incorporate the orange/yellows very beautifully using the flower Calla Lily. If you'd like to learn more about other flowers used for weddings you can visit our Types of Flowers For Weddings.

Photographed by Dragana Rankovic Photographer

At first glance, this bridal bouquet looks very simple utilising a basic technique of a rounded shape bridal bouquet. Even though we've utilised only one type of flower and few stems of golden Plumosa Fern; the elegance created and colours used is just mesmerising with beauty.
If you love this bridal bouquet you're going to fall in love with the rest of this beautiful wedding, view the entire wedding here.
This specific bridal bouquet hasn't been down the aisle and thrown to the next lucky soon to be a married lady. This particular bridal bouquet has been created for a local bridal magazine photoshoot. The bouquet has a lovely mix of different variety of roses, pink waxflower, white protea, succulents and a variety of different golden foliage. The golden touch and succulents have been added to create an additional colour contrast with the natural coloured roses while complementing the beautiful bridal dress from Eva Marie Bridal Exclusive.
Photographed by Bernard Polidano
Don't think that these featured wedding bridal bouquets are your style? Don't worry too much about it with the help of Alistair's advice and our extensive wedding design portfolio you'll definitely manage to find the right wedding style.
Let's talk more about your wedding needs and wedding styles with a complimentary floral consultation.